Beachfront for Under $150,000 is a Reality in Panama City Beach
Ever wonder if those television shows that follow people buying beachfront properties for under $150,000 are true? The answer is yes, and Panama City Beach is the place to make it happen. Located on the beautiful Gulf Coast of Florida, Panama City Beach is a quick and easy escape from one hectic life. The best part is that this piece of paradise is easy to get to. Northwest Florida Beaches International Airport is only a short drive from the beach and offers direct flights from many major cities including Atlanta, Nashville, and Dallas.
Stunning beaches and convenient location has created demand from buyers securing their summer homes. Beachfront bargains are still available for the diligent buyer. Prices are on the rise, and the $150,000 market is fast moving with no time to wait. Properties can be gone within a day's notice. The good news is that there are still great options for you to find the perfect beachfront getaway. Spending under $150,000 for a beach front property does not mean you have to sacrifice comfort.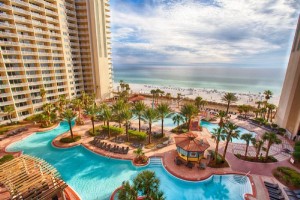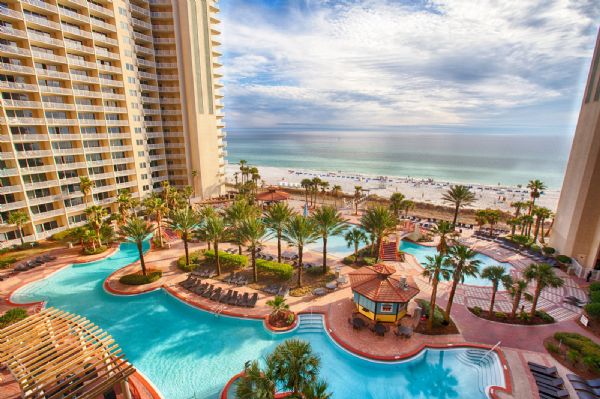 Shores of Panama is an iconic condominium development on the East end of Panama City Beach, adjacent to Sunbird Condo. This 23-story luxury resort boasts one of the largest gulf front lagoon pools and decks in North Florida. Studio units in Shores of Panama have recently been selling in the $100-120K range, with current list prices from $117,000 to $123,900. The least expensive 1-bedroom condo in the low $150K price point.
---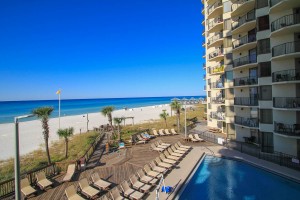 Sunbird Condo offers spacious 1 bedroom units with stunning Gulf views, large private balconies, and resort-style amenities, including three gulf side pools just steps from the beach. Over the past 6 months, Sunbird Condo 1-bedroom units have been selling around $125-175K. Sunbird is a very popular condo for beachfront bargains and it one of the top condos in Panama City Beach for 1-bedroom gulf front condos.
---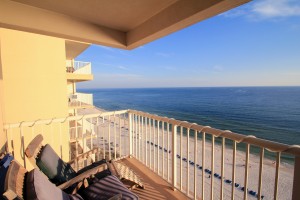 Majestic Beach Condominiums offers a true bird's eye view of the clear gulf waters. 650 feet of sugar sand beach, indoor and outdoor pools, and close proximity to shopping and dining at Pier Park makes Majestic Beach a community worthy of consideration for investors. Studio units at Majestic Beach are highly sought after as one of the best values on the beach, which means they rarely come on the market. Only one Majestic Beach studio unit came on the market in the last 6 months, and it immediately sold for $130K.
---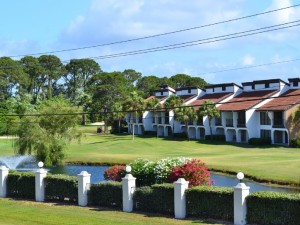 For the golf fanatic, Edgewater Golf Villas delivers a stellar golf course on site plus a short, private walkover to the beach. The Edgewater Beach and Golf Resort is one of the few full service resorts in Panama City Beach, Florida with amenities to meet the entire family's needs. Edgewater Golf Villas is perfect for families looking for plenty of space on a reasonable budget. 1-bedroom units at Edgewater Golf Villas have been recently selling around $75-125K, while 2-bedroom units are selling for about $130-150K.
---
Don't leave the beachfront bargains to the people on television, call me and let's start shopping today! Greg Dezell (850-252-5647)